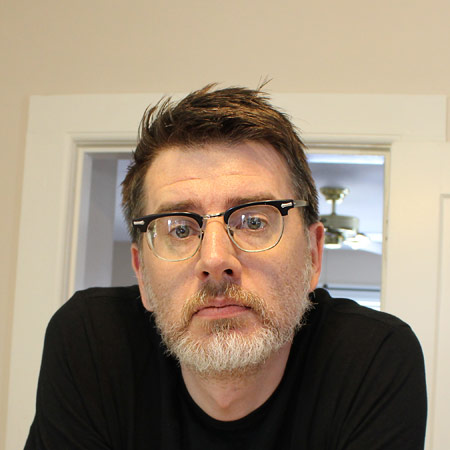 Professionally, I am a graphic designer, illustrator, and After Effects animator. I like clean, flat, and bold. I work under the name Standard Design. Perhaps you've seen my coffee art print, or some of my published work. Please visit my full portfolio site to take a look at my work.
Subprofessionally, which I'm pretty sure is a word, I am a writer, a cartoonist, and a painter. I post comics, writing, and dumb videos on this site, and my paintings & prints are available for purchase on ETSY. My book Everything You Didn't Ask For includes lots of good entertaining stuff.
Unprofessionally, I play music. I'm the more-handsome and less-talented half of the drum & guitar duo The Demographic. I had a song on Car Talk once. I've released five albums.
I live in Northampton, Massachusetts. As I have grown older, I have retained an appreciation for Iron Maiden. I was in a PIXIES video once.
Contact & Social Media
Contact: PO Box 880 Northampton, MA 01061 | 413-433-9087 | e-mail
Social: Facebook | Twitter | Instagram | ETSY | YouTube | G+ | Medium
Other Sites: Standard Design | The Demographic