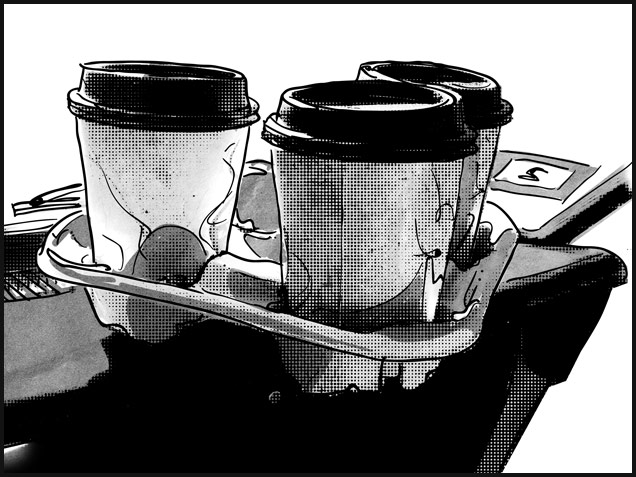 A BRIEF PLOT OVERVIEW
Broken Lines is an illustrated novel that tells the tale of a waitress, a cowboy, and a goofy little spaceman, wandering America's highways in a stolen rental van while being pursued by bad guys, who are evil and also mostly stupid. Broken Lines is a story of redemption, a story about memory, a story about telling stories. Broken Lines is funny and weird.
ABOUT THE BOOK
This is a project I've been working on intermittently for twenty or nine years or so. It is a mixture of prose, artwork, charts, footnotes, sidebars, and other stuff. It will probably be in the 200-page range. I aim to complete it by the end of 2016. Perhaps some day it will cause clearance tables across our great nation to lament and creak mightily. An author can dream.
See Also:
* Reviews & interviews about Broken Lines