Hello! Look at all these THINGS. I have a few wonderful items listed below, but be sure to check out these links for many more fine items: I have original artwork and art prints (via Etsy), t-shirts (via threadless), and mugs, notebooks, and tote bag designs (via Society6). My music is available via Bandcamp: The Demographic | The No-Shadow Kick. I'm glad you somehow ended up on this page.
---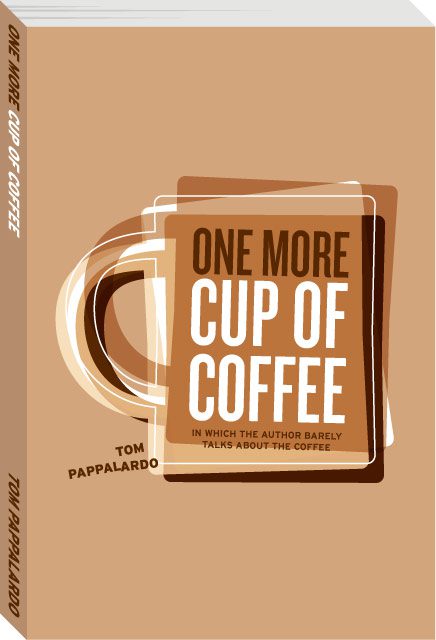 One More Cup Of Coffee
(2016, 150-page paperback) Follow author Tom Pappalardo on a black coffee tour of cafes, diners, and convenience stores, as he travels the potholed side streets and witch-cursed back roads of Western Massachusetts. Grab a table and sit. Nod and smile at whatever the waitress brings you. Does it taste like a 9-volt battery dipped in old, hot Coke? Good. You're in the right place.
More details & book trailer
| Purchase on
Amazon
, or purchase a signed copy directly from me for
$11.99
(+$2.99 S&H, US only):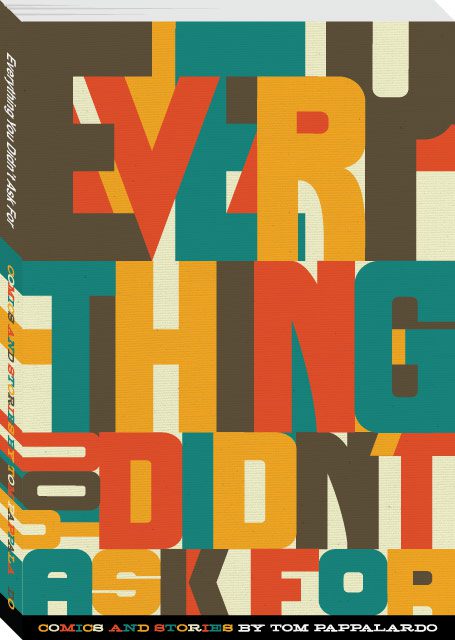 Everything You Didn't Ask For: Comics and Stories By Tom Pappalardo
(2014, 164-page paperback) A best-of comic collection covering my last decade of writing and comic-tooning, featuring favorites from my two published comic strips, Whiskey! Tango! Foxtrot! (2007-2008) and The Optimist (2010-2012). The book also includes poster designs, illustrations, and odd bits of writing. What more could you ask for in a book?
More details | Available on Amazon, Etsy, or purchase a signed copy directly from me for $11.99 (+$2.99 S&H, US only):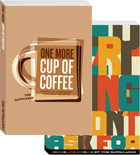 TWO BOOK DEAL-O-RAMA
One More Cup Of Coffee and Everything You Didn't Ask For together, cheaper.
Purchase signed copies from the author for $19.99 (+$2.99 S&H, US only):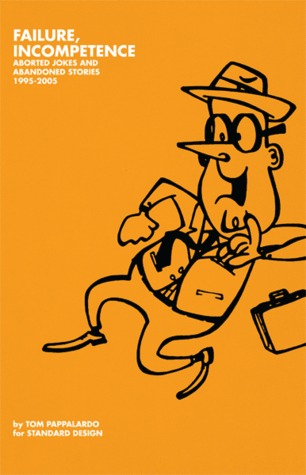 Failure, Incompetence: Aborted Jokes And Abandoned Stories, 1995-2005
(2010, 48-page comic) Failure, Incompetence is a dense pile of idea-making, showcasing several attempts at full stories, a selection of 1-panel comic strips, and previously-published material from zines. "Gags by the pound." – Quimby's
More details & book trailer | Reviews | Purchase a signed copy from the author for $3.99 (+$1.99 S&H, US only):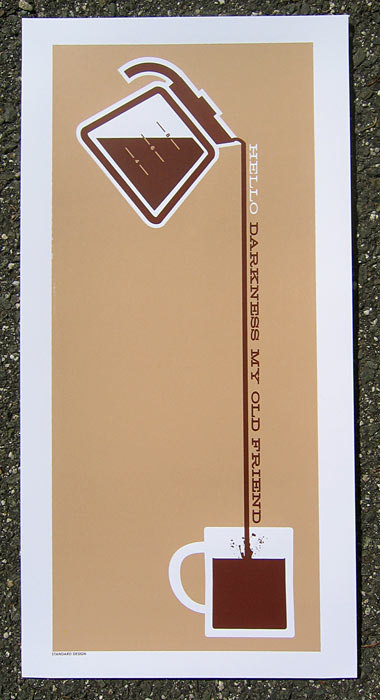 Hello Darkness My Old Friend
(10×20 screenprint) This is a 2-color poster celebrating my best buddy COFFEE. I think the first edition came out in 2009? Was it 2007? I should know these things. Anyway, people really like it, and I do, too.
More details | Available on Etsy, or purchase here for $21.99 (+$4.99 S&H, US only):