Comics and jokes for you to enjoy. Ha-ha! A collection covering my last decade of writing and cartooning, featuring favorites from my comic strips Whiskey! Tango! Foxtrot! and The Optimist. The book also includes poster designs, illustrations, and odd bits of writing.
★ Download a 25-page preview (PDF, 5MB)
★ Borrow a copy of Everything You Didn't Ask For from a local library
★ Leave a nice or rotten review on Goodreads or Amazon!
★ A radio interview where I talk about this book, among other things.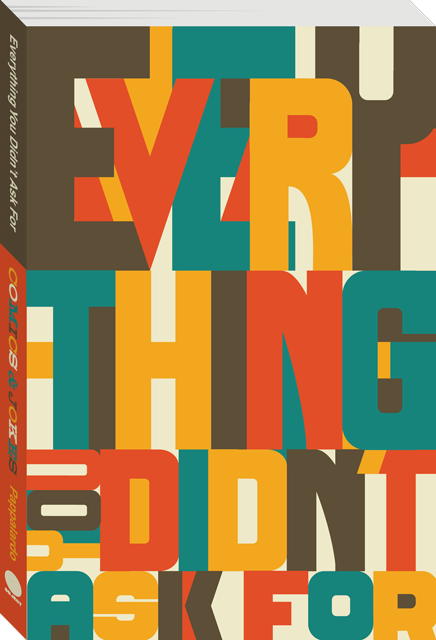 Second edition: September, 2018 | First Edition: August, 2014
Paperback: 226 pages | Publisher: Object Publishing / ISBN: 978-0-9983278-2-2
Comics & Graphic Novels — Comic Strips — Humor — Satire