T-shirts, coffee mugs, bags, stickers, masks, other neat junk. On Etsy, Threadless, and Society6.
I'm A Masshole, Not A Maskhole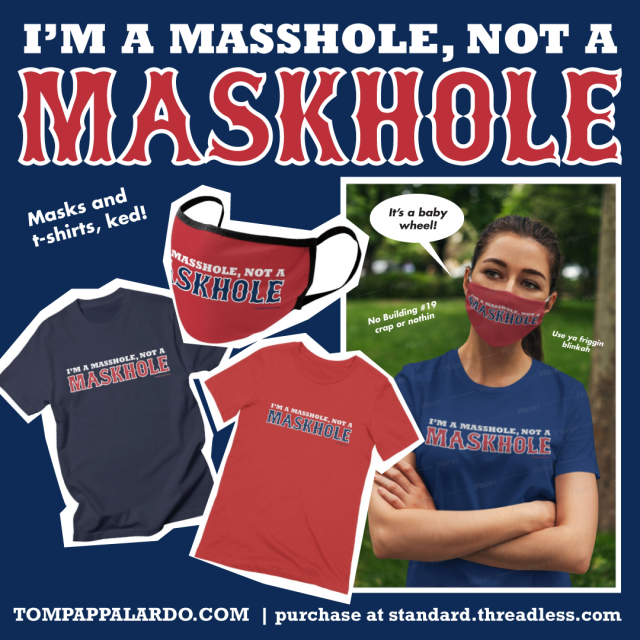 T-shirts and masks available on Threadless in two colorways, chief!
Mask It In Massachusetts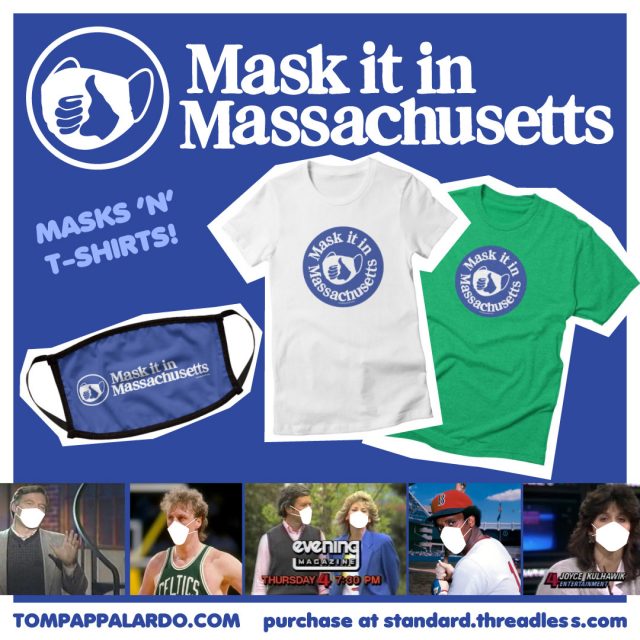 Whether you watched Creature Double Feature on WLVI 56 or bought fake leather jackets at Building #19, you're a grownup now and ya gotta wear your friggin' mask. An homage to the "Make It In Massachusetts" campaign of the 1980s. T-shirts and masks available on Threadless
V666
Here's a deep cut: If you lived in eastern Massachusetts in the mid '80s AND watched a lot of UHF television AND you like Satan, you MIGHT enjoy this design, available on shirts, mugs, buttons, etc.
Northampton, Massachusetts
Easthampton, Massachusetts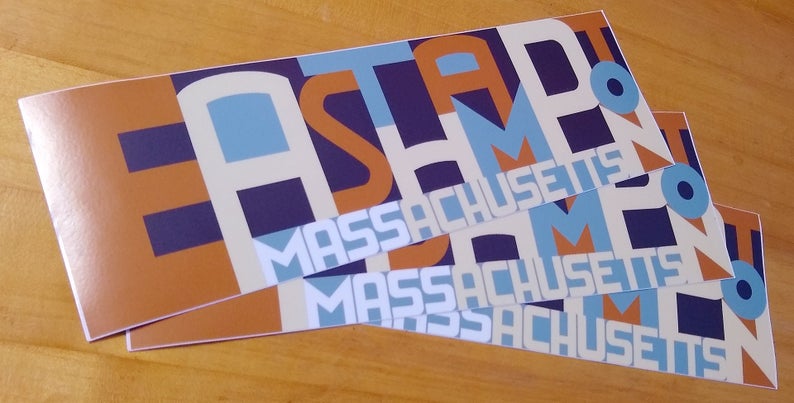 Massa-fuckin'-chusetts!