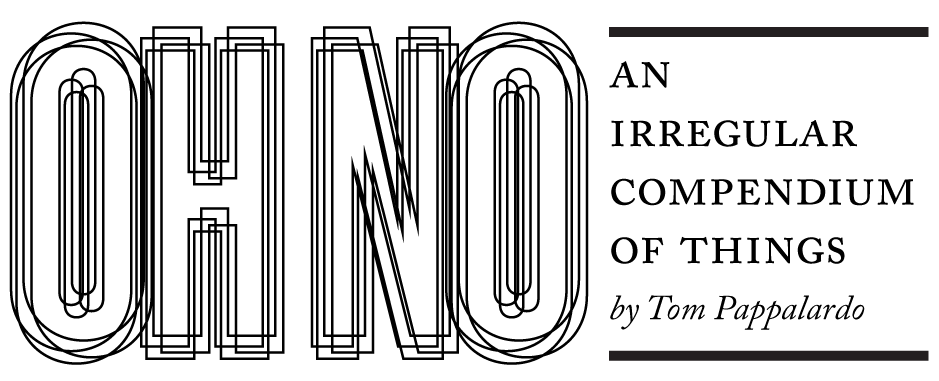 Mostly talking about my creative projects; occasionally entertaining. Also includes things like trivia, quotes, vocabulary, movie reviews, and milk crates.
I cobbled together a Mailchimp newsletter for a few years, and then I messed with a graphic designy thing for awhile, and then chose to do nothing at all for The Pandemic Year. But lately I've been thinking I might fire up the Mailchimp list again. I dunno. Consider signing up via the form below and perhaps I'll email you sometime. What's the hahm?! — Tom, 2021
OH NO (2019)
Not quite a zine, not quite a newsletter, not quite social media.