I usually bounce a few long-term projects at a time, and as the years go on the projects become larger, more ambitious, and increasingly unwieldy. I occasionally poke at them and generally leave them to gestate for a good long while. Here is what's currently marinating in the background of my brain.
Updated January, 2022
Satellites
What Is It: Satellites is a short story collection I'm vaguely aiming to release in 2022. It will feature speculative/science fiction stories I've had published in the last few years, as well as a clutch of unpublished stuff.
Current Status: layout and final proofing.
---
Metal Quest
When Tracy and Rhawn play Infinitaur's cursed metal record Wicked Curseworld backwards, they're plucked from their high school lives and thrust into a strange land conjured from the album's pseudo-mystical lyrics. To get back to the real world of 1989, the headbanging teens must free the imprisoned members of Infinitaur and confront a petulant demon and his army of doomed souls. Set your turntables to minus 331⁄3 RPM and embark on this METAL QUEST.
[cue thunderous riffs]
What Is It: A work-in-progress graphic novel collaboration with my talented-ass friend Matt Smith (Hellboy, Folklords, Barbarian Lord, Lake Of Fire).
History: Started as a conversation at a comic con in 2016 (I think?) Metal Quest was originally gonna be a D&D type of thing until we decided to get HEEAAVVY. We developed a plot and characters and made a 12-page preview comic, which was somewhat premature since several years have now passed.
Current Status: I have a fully thumbnailed a ~200 page first draft. Matt is busy being a sought-after comic artist.
Visit metal-quest.com to keep up with our lack of progress.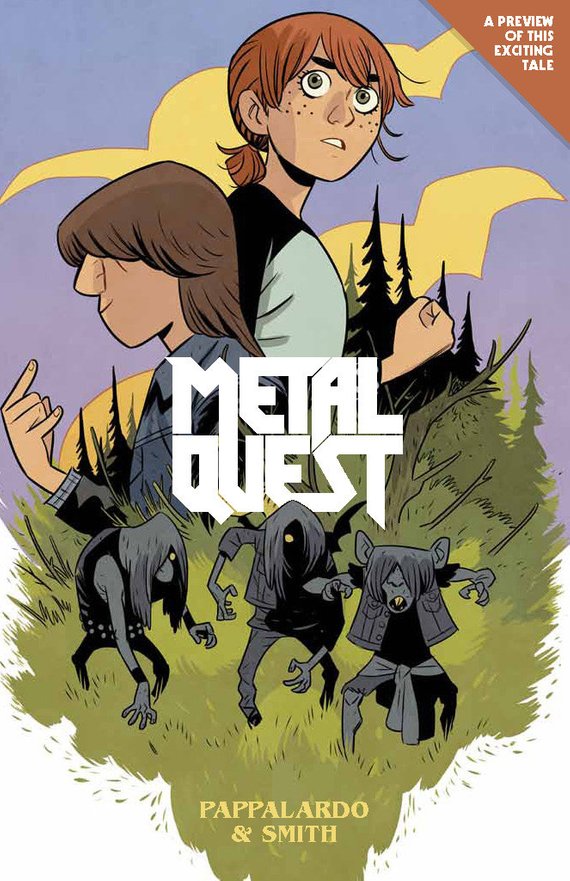 ---
The Curving Corridor
A years-gone shipwreck resurfaces on the outer edge of civilization. Salvagers want its cargo. The owner wants it destroyed. The people on board just want to live.
What Is It: A work-in-progress science fiction novel.
History: I wrote a big ol' outline in 2016, and produced many terrible paragraphs during NaNoWriMo 2017. The intervening years have been a heady mixture of thinking, ignoring completely, furious note-taking and plot restructuring, and a friggin' pandemic.
Current Status: This project is an organized mess that somehow spans three separate Google Docs and a map. I'd say I've written a solid draft of about 1/4 of it. I will jinx myself by saying I will finish it in 2023.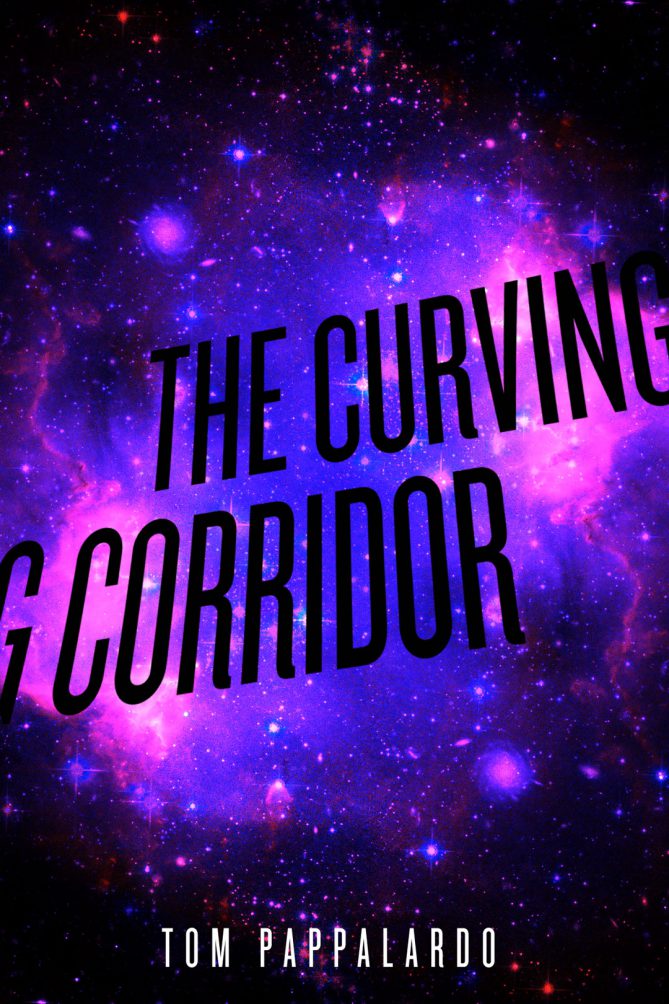 ---
Short Stories
I currently have three story ideas bouncing around in the trunk of the car that is my um writing, uh, metaphor (well, y'know, things are always a bit clunky first draft). I'm working on another time travel thing in the Terminator/Looper realm, I have an outline for a Jesus story, of all things. Jesus! And I have a new outline of a very old story of mine that feels worthy of reviving: demons, cursed graves, etc etc. Will I get to any of these projects? Will you, dearest reader, ever read them? Who can say? Is anyone even looking at this web page?