Hello Darkness My Old Friend (art print)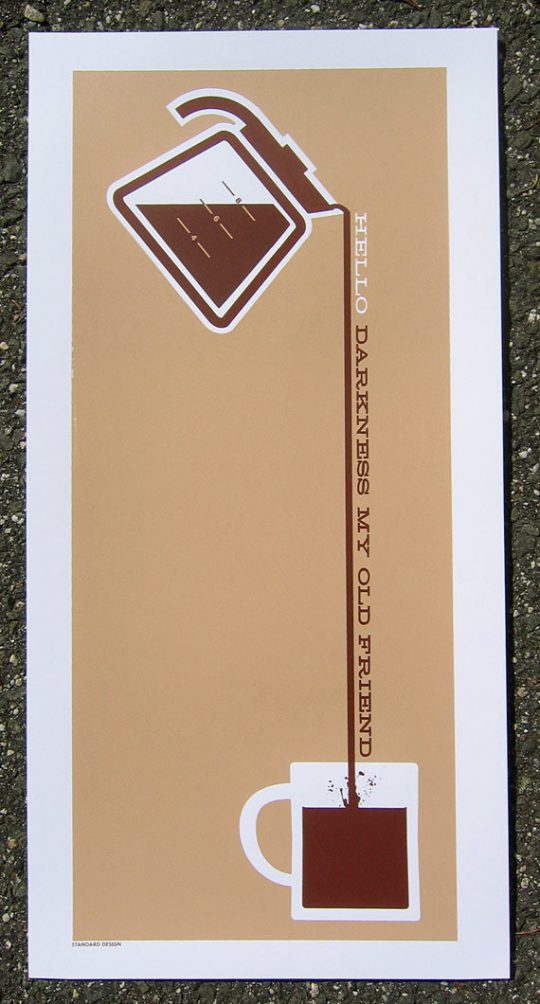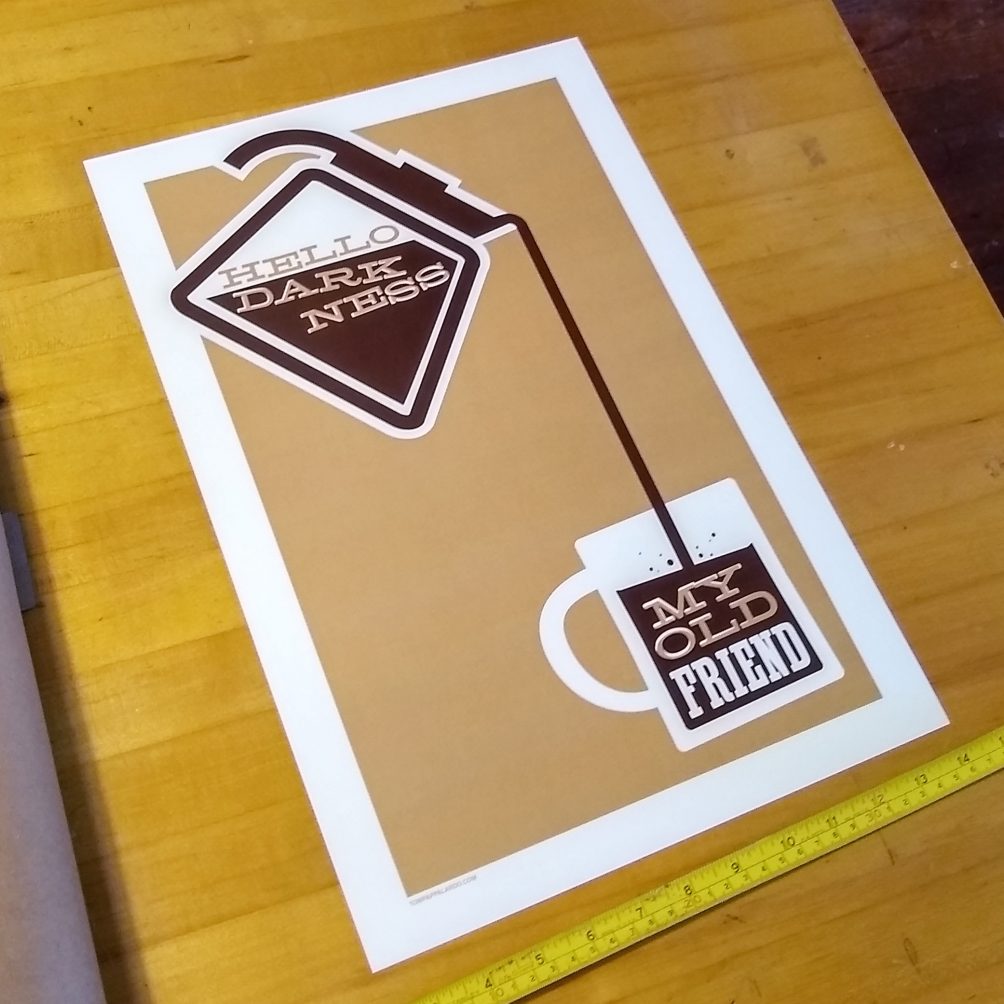 Back in 2008 or so, I made a screenprint which has endured much longer than I thought it would. Over a decade later, people are still buying stuff. Pretty neat! This design is currently available as a
★ 12×18 digital print (store / Etsy)
★ 3×9 vinyl bumper stickers (store / Etsy)
★ T-shirt (threadless)
★ The original 10×20 screenprint may or may not be available on Etsy
---
Coffee The Earth (art print)
This 12″x18″ digital print — a parody of Sherwin Williams' amazing "Cover The Earth" logo — will make your coffee-lovin' friends happy. Or maybe your paint-lovin' friends. I don't know your friends.
Available in two color variants: Sherwin Williams red & blue, or a more coffee-centric brown & tan
★ Both digital print designs are available in the store or on Etsy
★ T-shirts are available on Threadless for the red/blue logo and the black and white logo
★ Mugs and notebooks available print-on-demand at Society6
---
One More Cup Of Coffee (book)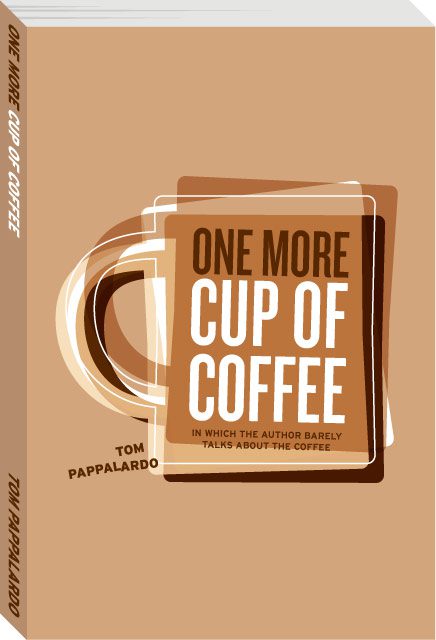 In Which The Author Barely Talks About The Coffee Follow author Tom Pappalardo on a black coffee tour of cafes, diners, and convenience stores, as he travels the potholed side streets and witch-cursed back roads of Western Massachusetts. Grab a table and sit. Nod and smile at whatever the waitress brings you. Does it taste like a 9-volt battery dipped in old, hot Coke? Good. You're in the right place.
"Hilarious shorts… a consistent supply of laughs." — Publishers Weekly
At times, it's laugh out loud funny, and at other times, you are like what the f—." — Goodreads reviewer
"Beautifully illustrated… The book gave me distinct pleasure and joy." — The Bill Dwight Show
★ purchase in the store (other buying options, too)
★ More information here