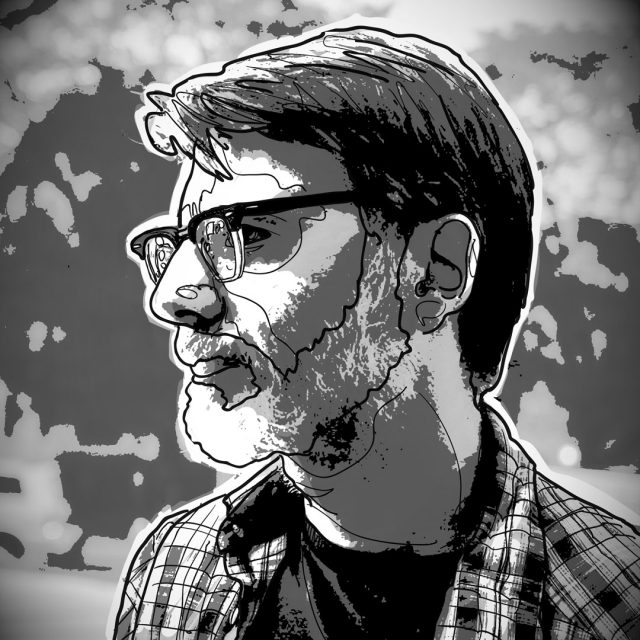 A selection of previously published and older writing that I think is worth putting somewhere on the internet, and that somewhere is right here.
---
FICTION
Bygone – A quiet piece of sci-fi available in the latest issue of Andromeda Spaceways.
Lucinda – A brief dream.
The Curator Laid To Rest – A consumer's eulogy in the latest issue of Boston Accent Lit
Bam-Bam – Water the damned thing! (published in Meat For Tea)
Broken Lines: LO – For Whom The Booth Tolls
Sunday Morning – Death on every corner!
UHF – Put on your rabbit ears (An excerpt from Everything You Didn't Ask For)
Rime Of The Ancient Marinara – WWII stories at Subway, after midnight (published in Letter X)
NON-FICTION / ESSAY / HUMOR
Pieces – Creativity vs. adversity
Clear Skies – Coffee! (An excerpt from One More Cup Of Coffee)
Take Me Out To The Ballga— Oh God They Have Snacks – Baseball. (published in Valley Advocate)
Cartooning Vs. Technology – Thanks, Steve Jobs! (published on Gizmodo)
Forgetting – Of course I remember your name! (originally an audio essay)
Not Looking Down The Barrel Of A Gun – Adjacent to danger! (from Everything You Didn't Ask For)
TI-99/4A – Jokes about BASIC, etc. (originally an audio essay)
Stunt Design – "Can I make a buck off this?"
FICTIONAL
All of my nonexistent writing is under exclusive contract with Naught Books.
updated Nov. 2017